Why do I need a professional photographer?
Updated: Dec 23, 2021
Ok let's face it, we all have smart phones. They now have pretty decent cameras, and yes here comes the BUT! A smart phone can not take the place of a professional photographer (photog) and their skills. If you are trying to capture a particular event or special occasion, please put a photographer and/videographer in your budget. Sometimes cheaper is not always better, so vet you're potential photographers!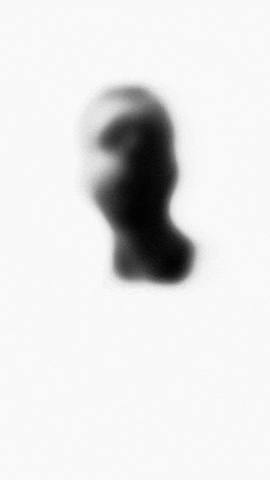 Do we want any of our pictures to come back like this? This is especially important when you are documenting a momentous occasion such as a wedding, sweet sixteen, quincinera, maternity, engagement, etc. I can go on and on. Sometimes we look for the most affordable option (cheap) and we get results such as this picture. B Radiant Photography would hate for you to miss out on having photographs that will serve as your most joyous memories and moments.
Here is a few reasons why:
They know what works and what doesn't!

Professionally Retouched Images (we're not magicians though...or are we? Hmph)

You will receive a higher quality image.

Professional Equipment

Training and Experience to see things that normally would be looked over.
Let's go ahead and break these down…
1. They know what works and what doesn't. This means just what it says. Most professional photographers have learned what looks good in camera that also translates to your images. They are able to tell you which colors would look good with others. They have learned what to STAY AWAY FROM! Certain prints and colors just does not go well when a picture is being taken. Your photog would and should be able to give you pointers on these very topics.
2. Professionally Retouched Images. I have to mention it again, WE ARE NOT MAGICIANS! However, we will do our absolute best to ensure that you look your absolute best. Do you have some blemishes, we can fix that. Are there some stray hairs sticking out from only God knows where, we can fix that. Is there a car that drove behind you and ruined the perfect shot, we can definitely edit that out. We won't change your features and make you look like anyone but your beautiful self, at least not here at BRP. We know of some "magicians" and Photoshop is their wand. If you have a stomach that needs some smoothing, but altering your body would require those magicians I keep not speaking of. LOL Posing would be a skill that a trained photog will have.
3. Higher Quality Images. These images usually are bigger files and will almost always be able to be scaled down for the client to post on their social media or anywhere else. Think about it, have you ever tried to print a picture making it bigger and when you looked at it, the entire photo was pixelated and blurry. That's because cell phone cameras are not equipped to handle changing the sizes of the photographs taken on your device. When you receive your photographs from your photog, you are able to share them just about anywhere and they will always be clear, crisp and beautiful each time, especially when trying to have them printed. (Stay tuned about printing, BRP will have an announcement soon!)
4. Professional Equipment. Like I stated above, smart phones have pretty decent cameras in them. They will never take the place of professional equipment. Professional equipment gives you freedom to make very creative sessions right in camera and/or in post. This equipment gives the photographer the latitude to offer their clients great images, sometimes with minimal retouching because a lot of times we get the shot right in camera. That also goes back to training and their experience.
5. Training and Experience. Having a photog who has extensive training and experience, trust and believe you will be paying a nice amount so budget if it's something you really want to do. I can also 1000% guarantee because of their training and experience you will love your images. They have mastered the art of posing their clients and getting those money shots of you. If you have a fupa, they've literally learned all the tricks of the trade to hide it and accentuate all of your beauty! That beer belly in the way, ask your photog for some tips on how to slim down the husky.
I always say vet your photog especially when you need one for a very important moment in your life. BRP prides itself on having integrity and the skills to deliver images to you that you will absolutely love. I mean, you're paying for a service, you should 100% enjoy the service you paid for. We offer a customized luxury session to fit each client. Most times, when you pay for such, you walk away with more than a photo session but you walk away with an experience and even a lifelong friend.
If you like this blog and want to work with us please click here to schedule your Discovery Call to discuss your vision and alllll the things. If you are a doer and are thinking "Put me in coach" Click here to book your session!